2020 Acura Grand Prix of Long Beach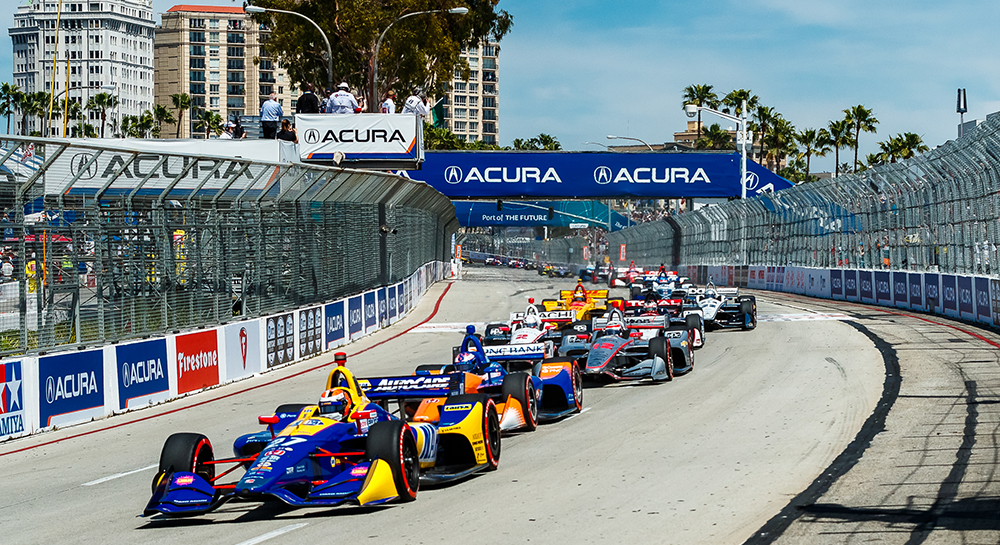 Here at Mission Viejo Acura we are counting down the days until the 2020 Acura Grand Prix of Long Beach. One of our favorite events of this year, it's a great opportunity to see world class racing and much more. Keep reading for a few of the key events and stay tuned for special offers here at the dealership to celebrate!
Racing Events
This year's Acura Grand Prix of Long Beach will take place April 17th – 19th right in the streets of Long Beach! This tradition brings a unique sense of excitement as high performance vehicles cruise through parts of Shoreline Drive and Seaside Way. You can view a full circuit map with parking information and spectator areas online now. No small occasion, this grand prix will welcome over 185,000 racing fans to see their favorite Indianapolis 500 drivers put the pedal to the metal for the NTT IndyCar Series – the headline event. Other races include the IMSA WeatherTech SportsCar Championship, Super Drift Challenge, Pirelli GT4 America SprintX, Historic Formula Atlantic Challenge and the incredible SPEED Energy Stadium Super Trucks.
Additional Activities
In addition to everything automotive, there's are many other activities to enjoy during this weekend. Bring the kids out to the Family Fun Zone with games for all ages and then check out all kinds of product demos at the Lifestyle Expo. No event is complete without an array of eating options, which is where the Food Truck Experience comes into play. Once you've recharged, get an autograph with sessions from drivers across the different racing series and be sure to stop by on Sunday for the Mothers Exotic Car Paddock. And of course, don't forget to schedule in one (or both!) of the concerts at the Long Beach Convention and Entertainment Center Terrace Plaza. Ticket holders get to enjoy that evening's concert free of charge, making for a full day packed with entertainment.